The Nolah mattress has been heralded as a quality mattress for many sleepers. The bed is particularly popular among side sleepers. But what makes the Nolah mattress such an ideal choice for sleeping use?
This review will reveal the many ways how the Nolah mattress can work for your life. You'll find that it is easy for you to enjoy a good night's sleep when you try this mattress out. The unique construction of the Nolah mattress makes it a helpful choice to consider when you're looking for something comfortable and easy to sleep on. The great deal that you will get off of the mattress makes it an excellent choice for your use as well.
Who Will Love This Mattress?
Side sleepers
Lightweight people
Couples
People who prefer a soft bed
Fans of foam beds
Anyone interested in finding a mattress with a quality deal
Those who want to help make a difference for the environment
Who Won't Love the Mattress?
People who exclusively sleep on their backs
Those who specifically want a mattress that offers a cooling sensation
People who prefer coil-based beds
Those interested in mattresses that have covers you can wash in a machine
Points To Find
This Nolah mattress review provides plenty of details on many things of note surrounding the bed. Take a look at what you will learn about in this guide:
Construction
What Is AirFoam?
Firmness
Edge Support
How It Works For Different Sleeper Types
Keeping Your Body Cool
Points For Couples
Sizes and Dimensions
Prices
A Special Wildlife Adoption Program
Additional Things of Note
Construction
On the surface, the Nolah mattress looks like another foam bed. But the materials used in its construction are very different from what you might expect. Here's a look at the three features that you'll find on this 10-inch bed:
1- The 2-inch Nolah AirFoam surface on the top provides a cooling surface.
2- A 1-inch latex-like foam appears next as a support material.
3- A 7-inch polyurethane base provides a dense surface on the bottom. This helps to create an even surface that remains soft.
A softcover will go over all of these features. The textured white cover features a brown tone on the bottom. The surface features a combination of polyester and viscose fibers. The surface can be cleaned off with a mild detergent and warm water. Spot cleaning is recommended, as the cover could be at risk of harm if you tried to clean it off in a traditional washing machine.
What Is AirFoam?
Nolah AirFoam is one of the most unique surfaces you'll find in today's bedding industry. The features that Nolah AirFoam comes with are useful for your needs:
The foam features an open-cell layout. The design helps to regulate your body's temperature by keeping the temperature within the mattress down.
The design provides a more responsive amount of support than what you might find elsewhere. The compression process used in the process of creating AirFoam entails small air bubbles being produced around the surface to create a better amount of response.
The foam is more durable than other traditional memory foam materials. The foam will not sag over time. You will maintain the same amount of spinal support inside the mattress throughout its lifespan.
Firmness
On a scale of 1 to 10 based on how soft or firm the mattress is, the Nolah mattress falls right in the middle at a 5. The comfortable construction provides a flexible body, but it never makes you feel as though you're sinking in the bed. The surface can become a little softer as you get used to the bed, so be aware of this when you're aiming to stay soft.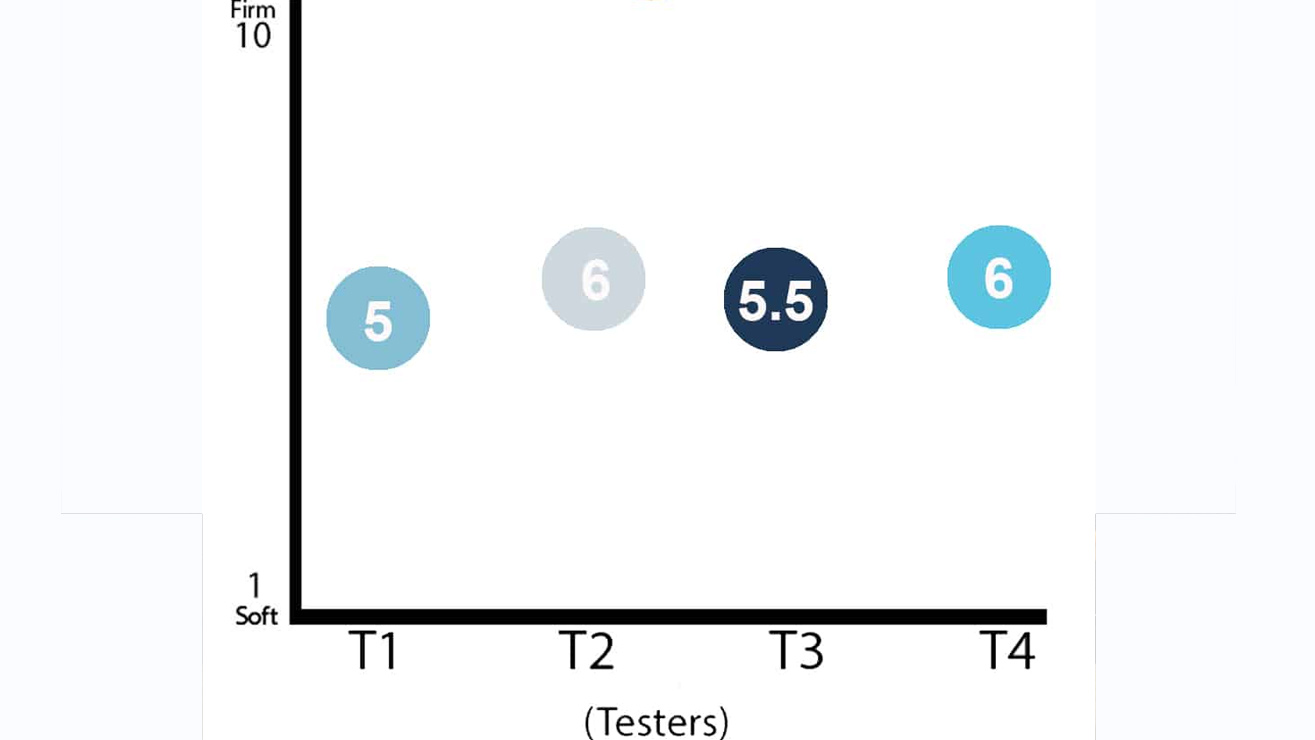 Edge Support
The support produced by the firm foam layer on the bottom ensures the bed will stay in its place. You will also like how responsive the foam is to your body's movements. The foam will help you stay in place without being at risk of slipping off of the mattress. The feature ensures you'll have an enjoyable time getting the sleep you need no matter what you require out of the mattress.
How It Works For Different Sleeper Types
You'll have to watch for how well you can sleep on the bed based on your size. How much you weigh may influence how well you're going to enjoy the mattress based on the sleeping position you tend to utilize every night.
The Nolah mattress is highly popular among side sleepers. The AirFoam mattress provides a soft body that produces less pressure on your hips, shoulders, and back.
A lightweight back sleeper will enjoy the mattress. Heavier people might struggle to relax on the bed due to how much they could sink into the surface.
A stomach sleeper may also experience the same problems as a back sleeper if that person is too heavy. A firmer mattress would be better in such a case. A lightweight stomach sleeper may find some comfort in the mattress though.
The good news is that combination sleepers will not have any problems with trying to get to sleep on the Nolah mattress. The flexible AirFoam surface should be easy to sleep on without worrying about the surface wearing out or breaking apart with regular use.
Keeping Your Body Cool
The Nolah mattress does not impact your body temperature by too much. The mattress focuses more on supporting pressure points around your body. The clothes you wear when sleeping and the quality of your bedsheets will make more of an impact on how cool you will feel when sleeping on the bed than anything else.
Points For Couples
One positive aspect of the Nolah mattress to see entails the way how the mattress isolates motion. The small pockets of air around the bed react well to the movements you produce. Therefore, there is less of a risk of you bothering your partner while sleeping. The mattress will be attractive for couples who need something comfortable to sleep with annoying one another with various movements.
Sizes and Dimensions
The sizes listed here are based on how many inches the mattress is in terms of width, length, and thickness:
Twin – 39x71x10
Twin XL – 39x80x10
Full – 54x75x10
Queen – 60x80x10
King – 76x80x10
Cali King – 72x84x10
Prices
The price of the Nolah mattress will vary based on its size. This listing of prices is based on the base value of the mattress without any special discounts:
Twin – $549
Twin XL – $649
Full – $799
Queen – $949
King – $1,069
Cali King – $1,069
The prices are affordable, but you can also take advantage of financing through Klarna if necessary. The 0% financing program works for up to 24 months and entails no down payment. Your first payment would be made after 30 days.
Various special offers are available on the Nolah bed throughout the year. These include deals like getting $125 off of your purchase. You can also get a free gift with select purchases, including a pair of free foam pillows.
You can also order organic cotton sheets in one of many colors from Nolah. The company also makes mattress protectors available with organic bamboo or cotton surfaces. These protectors can provide an extra cooling sensation on your mattress. They can also ensure your sleeping environment will feel dry without bothering anyone else.
A Special Wildlife Adoption Program
One thing worth noting about the Nolah mattress company is that the group strongly supports wildlife protection efforts. The Nolah Saves Wildlife program works with the Defenders of Wildlife organization to protect various animals that are threatened throughout the world, from sea turtles to arctic wolves. You can choose from whatever animal you are interested in protecting when you make your purchase. You will get an adoption certificate in the mail honoring your support of the animals you wish to protect.
Additional Things of Note
You should review a few other points surrounding the Nolah mattress:
You can take advantage of a 120-night trial period. You can test the mattress and see if it is right for your use. You can get a full refund if you are not satisfied and you wish to return the mattress. It will not cost you anything extra to get the mattress removed from your property. The mattress will also be donated to a local charity or recycling program in your area.
A 15-year warranty is included in the mattress. Any replacements or repairs needed for your mattress will be covered during the warranty's period.
All parts in the mattress are made in the United States.
The mattress is also CertiPUR-US certified. The bed does not include any potentially dangerous chemicals, heavy metals, or other items that might be dangerous.
Conclusion
You will appreciate how well the Nolah mattress feels when you're looking for a good surface to sleep on. Take a look at how well the Nolah mattress works when you're aiming to find a surface that adds a comfortable touch. You'll especially love how well the mattress can work for you if you're a side sleeper.