You've got plenty of choices to work with when it comes to finding a useful mattress. The Original Purple mattress is one of the best options you can use thanks to its unique body. This is a comfortable mattress that adds a nice touch for anyone who needs a good night's sleep.
The distinct grid inside the Original Purple mattress will conform to your many movements while providing a body that is not overly firm or soft. The mattress also does well with keeping your body cool as you sleep. The comfortable design of the mattress makes it a valuable choice for all your sleeping needs.
Best of all, you'll enjoy the mattress regardless of the sleeping position you prefer. But you should look at your weight before figuring out if this is the right mattress for your use.
Who Will Love This Mattress?
People who get into multiple sleeping positions every night
Those who get real hot when sleeping
Smaller people
Anyone looking for a mattress that comes with bed sheets or other bonuses
Those interested in a mattress that feels a little more unique
Who Won't Love This Mattress?
People looking for something with springs
Those who prefer beds exclusively made with memory foam
Anyone who wants something much firmer or softer than this model
Heavyweight people
People looking for less expensive mattress options
A Quick Preview
There are many things you'll be looking at in this Original Purple mattress review. Here's a look at what you're going to come across in our thorough analysis:
The General Design
A Little More About the Grid
Firmness
Edge Support
How Well It Handles Your Body Temperature
Is This For Couples?
Sizes and Dimensions
Does This Work For All Sleeping Styles?
Is This For Lightweight or Heavyweight Sleepers?
What Would It Cost?
Additional Points For Purchase
The General Design
Purple states that its mattress has been scientifically engineered to be more comfortable than anything else you might sleep on. Here's a look at the many features surrounding the mattress from top to bottom:
1- A soft knit cover appears on the top. The cover stretches well and promotes enough airflow to keep your body cool. The surface provides a hypoallergenic feel as well.
2- The Purple Smart Comfort Grid appears under the cover. The grid features an open cell body that adapts to your body's shape. The design relieves pressure around your joints and other areas. The polymer material is about 2 inches thick.
3- A soft polyurethane foam surface is in the middle. The foam produces a responsive feel that fits well with the Smart Comfort Grid. The surface is flexible enough to support the grid without feeling far too soft. The foam is 3.5 inches thick.
4- A medium-firm layer of polyurethane foam goes under the first foam layer. The second layer provides structural support to the rest of the mattress. The final layer is 4 inches thick to provide enough support on the bottom end of the mattress layout.
A Little More About the Grid
The Smart Comfort Grid is designed with a grid-like body. The grid produces walls that can support your body or fold based on how much pressure it receives.
The grid layout allows air to flow through the mattress. The small grid openings also ensure a better response to your body no matter what position you are in.
The grid is also made with the company's Hyper-Elastic Polymer material. The polymer is made from food-grade and food-contact-grade ingredients and has been fully CertiPUR-US certified. This ensures you will be sleeping on a comfortable surface that has not been made with any harmful compounds.
Firmness
On a scale of 1 to 10, this mattress would get a 5 over how firm it is. The Smart Comfort Grid provides a gel-like surface that is comfortable on the body. The grid reverts back to its original position in moments after you get off of it. The design provides a soft feel, but not soft to the point where you might struggle to switch between sleeping positions.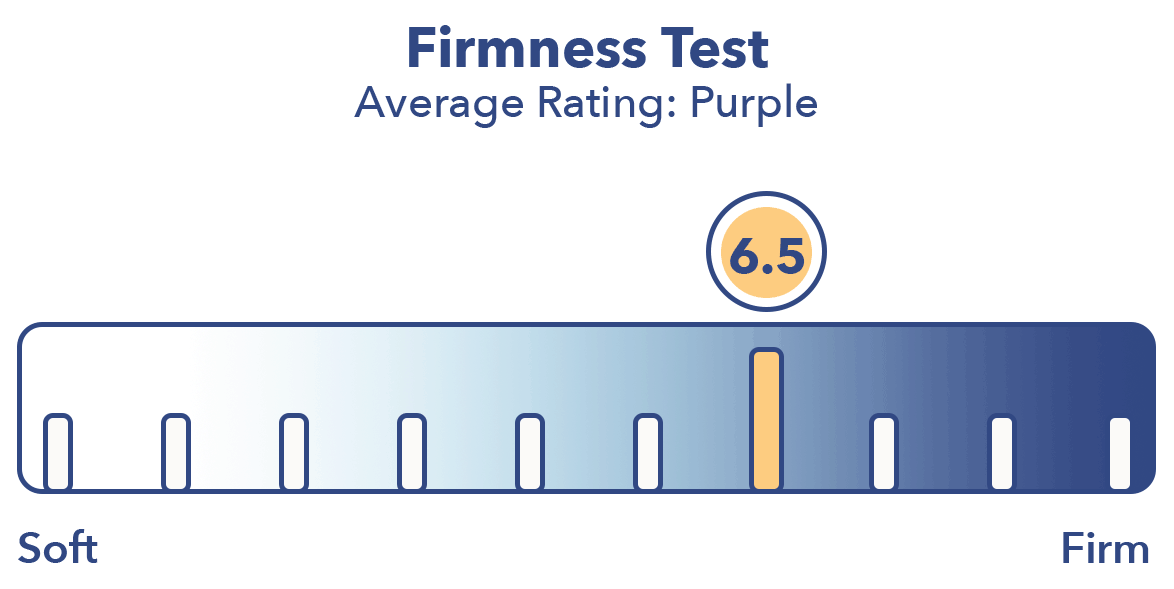 Edge Support
The edge support on this mattress works well thanks to how responsive the Smart Comfort Grid is. The grid supports your weight in moments and produces a comfortable body that keeps you on the bed while still being easy to move around on. You will not be at risk of falling out of the bed at night.
How Well It Handles Your Body Temperature
The open-grid layout of the Smart Comfort Grid ensures your body temperature will stay down while you're asleep. This ensures you will wake up feeling fully rested without overheating.
The grid comes with a gel-like feeling that is naturally cool. It adds a comfortable feel that is easy to enjoy.
The added knit cover has enough openings around its body to allow air to move through as well. The layout keeps you comfortable at night, which is a big deal if you tend to get overly warm while sleeping.
Is This For Couples?
Couples will appreciate the Original Purple mattress for how its grid base will respond to the smallest movements. The grid will adapt to anyone's movements without disrupting other parts of the mattress. In other words, you won't be bothered if your sleeping partner changes positions at any point in the night.
Sizes and Dimensions
The Original Purple mattress is available in a variety of sizes. Here's a look at what you can find with all sizes measured based on how wide and long in inches the bed is:
Twin XL – 38×80
Full – 54×76
Queen – 60×80
King – 76×80
Cali King – 72×84
Does This Work For All Sleeping Styles?
You will enjoy the quality of the Original Purple mattress regardless of the sleeping style you prefer. The mattress is ideal for back sleepers for how it allows the hips to sink down a bit while allowing the polymer grid to keep your spine in its best possible alignment.
Stomach sleepers will also enjoy the mattress for the same reason back sleepers will love it. The support for the body's pressure points makes it a popular choice.
Meanwhile, the side sleeper will love how the mattress feels. The side sleeper will not sink deep into the mattress. The layout will support the hips and shoulders.
The top knit fabric and the polymer grid respond well to the body's movements, thus making the Original Purple mattress perfect for combination sleepers. It is easy for such sleepers to move between positions without lots of stress.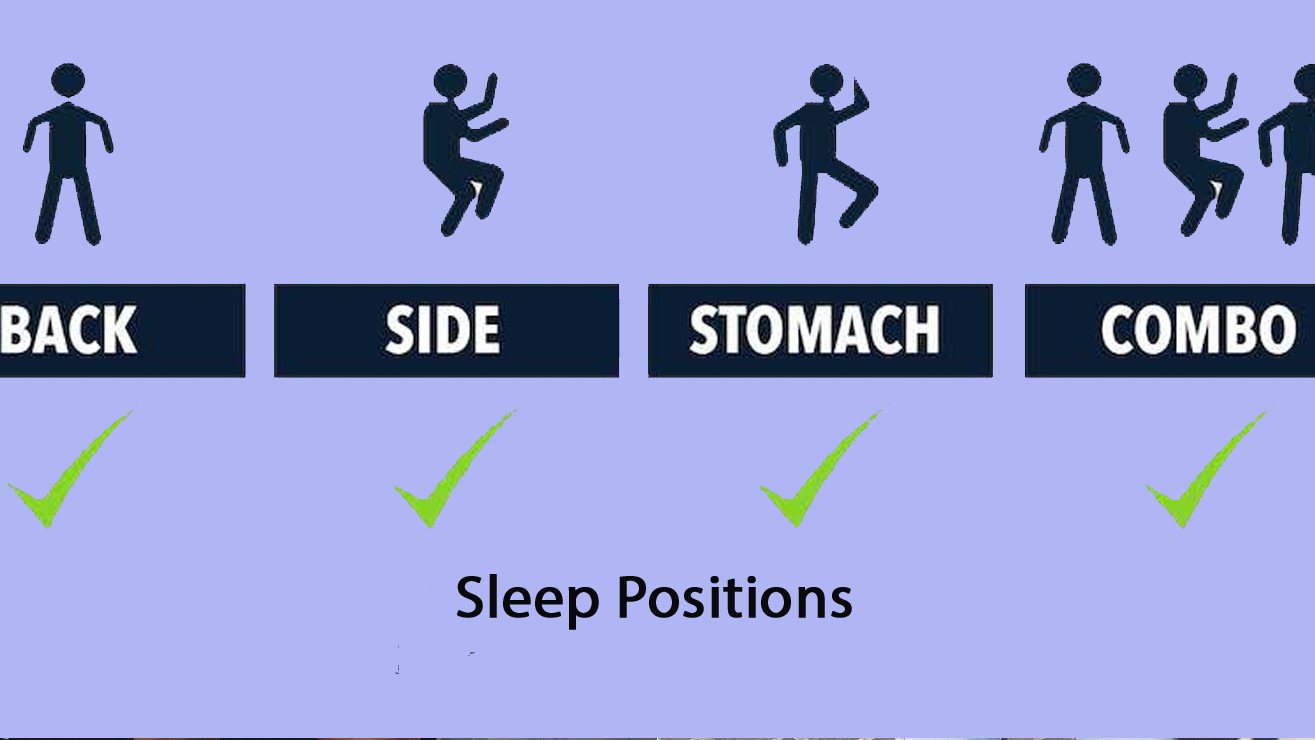 Is This For Lightweight or Heavyweight Sleepers?
Lightweight sleepers will benefit the most from the Original Purple mattress. Heavyweight sleepers may struggle due to the lack of coils. In general, people under 250 pounds in weight are more likely to enjoy the Purple mattress.
The fact that the mattress is mainly foam-based may be a consideration to note. The added grid in the middle makes it harder for a heavier person to sleep on.
What Would It Cost?
The prices for the Original Purple mattress are as follows and are based on their values without discounts:
Twin XL – $699
Full – $899
Queen – $999
King – $1,299
Cali King – $1,299
You can take advantage of 0% APR financing option on your mattress. Financing offers include payments as low as $60 per month.
You can also take advantage of a free item with the purchase of Original Purple mattress. Among the items, you can get for free include bed sheets, a mattress protector, or a pillow.
Additional Points For Purchase
There are some extra notes to see surrounding the Original Purple mattress:
The mattress will be ready to ship to your home in about one to three days after you order it.
Purple offers a 10-year warranty on all its mattresses.
A 100-night trial is included with each order. You can return the mattress for a full refund if you are not satisfied. A team can come over to pick up your mattress in this case.
Free shipping is available throughout the continental United States. Extra charges are required for deliveries to Alaska or Hawaii.
The knit cover is easy to clean off. You can spot treat the cover with water and a mild detergent. Do not attempt to machine wash the cover.
You can contact Purple for a sample of the Smart Comfort Grid surface to try out before you purchase the mattress. The sample will help you see what is inside the mattress in person. You can test the grid with various items to see how well it works and how comfortable
A Final Word
The Original Purple mattress is appealing for when you're looking for something that is easy to sleep on. Try this mattress if you're looking for a model that adds a comfortable body that works for many people who need help with getting a good night's sleep. You'll appreciate the mattress no matter what your preferred sleeping position might be like.