Brentwood Home Oceano Mattress Review
Brentwood Home might just seem like your typical American mattress manufacturer, but what sets them apart is their use of materials that are sustainably sourced. So far, this brand has released four different mattress models. And our review will focus on the Oceano, their most popular luxury hybrid unit.
The Oceano beds use Euro-top covers with comfort layers composed of tiny pocketed coils, gel-infused foam, and organic wool. For their support layer, you get a combination of 8-inch coils and high-density foam. With every layered combined, the bed has a thickness of 14.5 inches. For its firmness, the Oceano is a medium-firm or six based on the 10 point firmness scale.
If you want to learn more about the Oceano's construction, prices, durability, and other important mattress components, then read our full review below!
We Recommend For
You prefer to buy eco-friendly
You like the feel of a soft and plush mattress
You want a bed with a thick and durable build
You want a bed that can accommodate for every body type (light, average, heavy)
You want a bed that suite combo and side sleepers
We Don't Recommend For
If you're on a very tight budget
If you prefer a firmer bed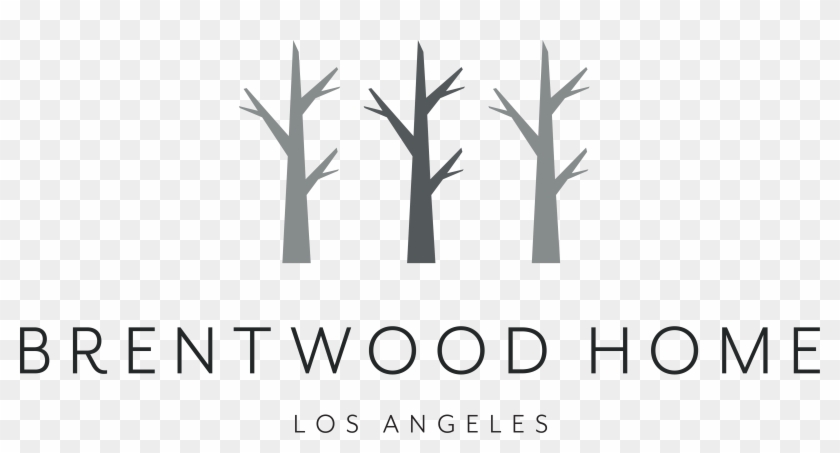 Brentwood Home Oceano Mattress
Brentwood Home Oceano Mattress is recommended to people who like soft and plush mattress just because of its durability, motion transfer, Eco-friendliness and edge support.
Firmness and Rating
How Firm is the Brentwood Home Oceano Mattress?
This bed is a medium-firm in our book. With its memory foam and wool layers, you get a conforming experience with a plush feel.

However, the double coil design helps keep you on an even sleeping surface that's fairly responsive.
Sleeping On the Brentwood Home Oceano Mattress (Sleeping Positions)
This mattress is very good at supporting your back. You get an even weight distribution across the board, and your hips and spine will feel aligned. The memory foam contours just enough to your body to give you ample pressure relief. But not enough to give you that "stuck" feeling.
Side sleepers will also enjoy a comfortable sleeping experience with this unit. This sleeping position is notorious for developing pressure around your arm and hip region, so a conforming design is needed to alleviate some of that pressure. And the Oceano's wool/memory foam comfort layer does the job well.
We generally advise stomach sleepers to steer clear from pillow-top beds because they're just too soft to give the right support. However, Oceano is a rare exception. It also provides enough firmness to keep your body in a level position. However, you might opt for something firmer if you're a strict stomach sleeper. For combo sleepers, though, this mattress can work considerably well.
What Does the Brentwood Home Oceano Mattress Feel Like?
Since it's a hybrid, you get a combination of foam and coils. This construction provides innerspring support and a plush and comfortable top. This balance will keep you from sinking into the bed too much while having enough give to relieve some pressure.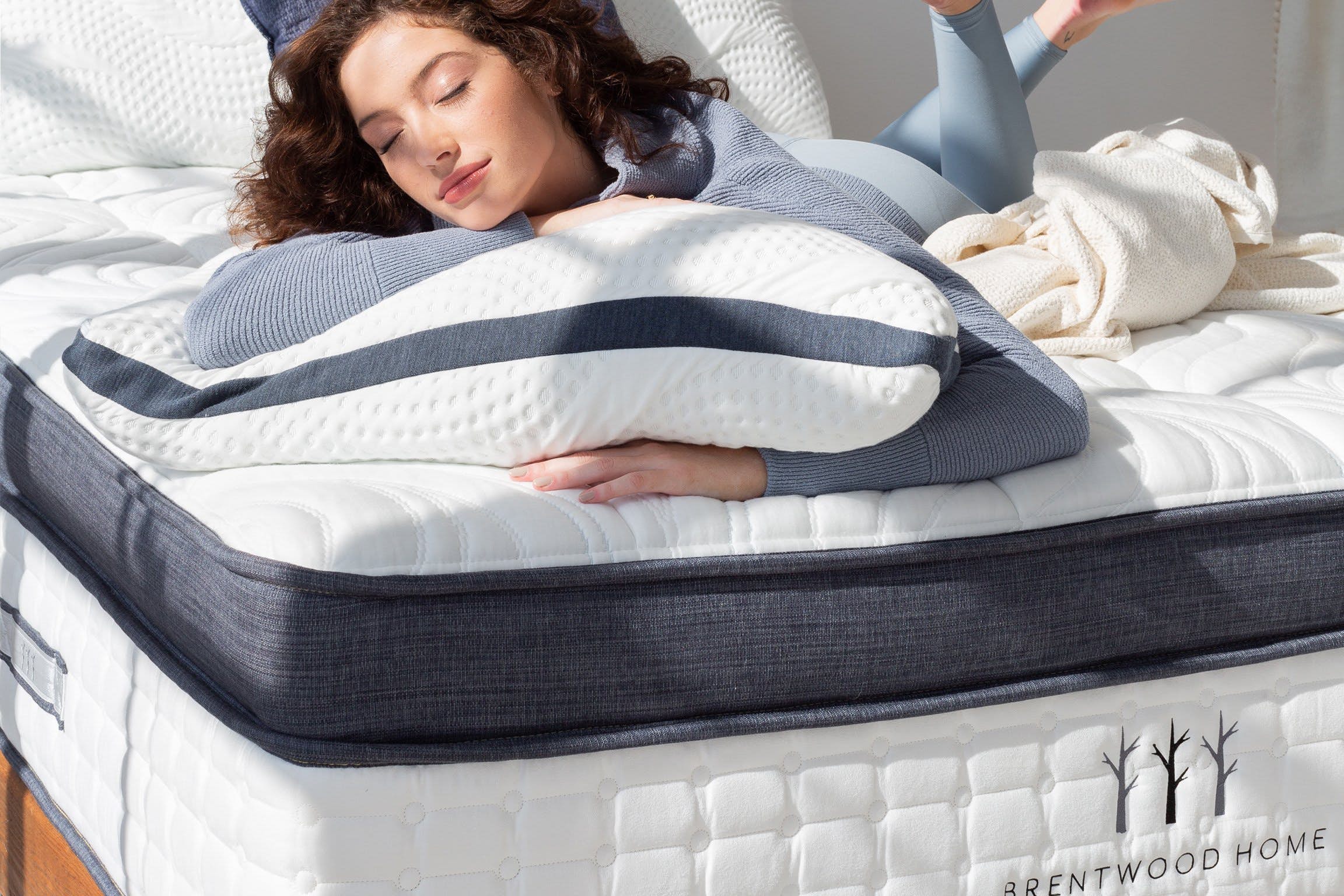 The Oceano also does well in terms of responsiveness. This bed quickly bounces back after being compressed. So you'll have no trouble turning over, moving about, or getting in and out of bed.
Average Weight Sleepers – 130lbs – 230lbs
Any user under this weight group will enjoy the Oceano's overall construction. Back sleepers will get the right balance of sinkage-free support and pressure relief. Side sleepers get excellent spine alignment and ample cushioning. And stomach sleepers won't experience too much sinkage.
Typically, average weight sleepers are often suited for medium-soft to medium-firm beds. Any softer than the former will sag under the weight of the sleeper. And firmer beds won't conform enough to give comfort. The Oceano's medium-firm feel is the ideal firmness for users who weigh between 130 to 230 pounds.
Heavyweight Sleepers – Over 230lbs
Our testers under this weight range had a positive experience in general. However, it's important to note that they didn't feel as supported or comfortable as the testers under the two other weight groups. Heavier users who prefer a side sleeping position tend to sag near the hips, while stomach and back sleepers get uneven support because of sinkage near their midsection.
We generally recommend users under this weight range to pick a medium-firm or firm bed. They will greatly benefit from the durable support systems of these mattresses. A softer bed tends to sag which can lead to long-term pains and aches. Oceano's medium-firm rating and robust double-coil design give more than enough support. However, its comfort layers conform too much, which can affect the performance of the support layers when under heavy load.
Lightweight Sleepers – Under 130lbs
The general consensus among our lightweight testers is that this bed feels very comfortable. Side sleepers get decent cushioning for the hips and shoulders, which can potentially alleviate pressure and align the spine. Lightweights who prefer to sleep on their stomach or back will experience enough conforming to reduce every pressure point without sagging. This is all thanks to the Oceano's double-coil design.
If you're a lightweight, we recommend that you go for a soft or medium-soft mattress. On a firm bed, your weight won't be enough to sink and conform to your body into the material. So you won't get much pressure relief. However, the Oceano's medium-firm design still features a thick enough comfort layer to keep even lightweights comfortable.
Construction and Materials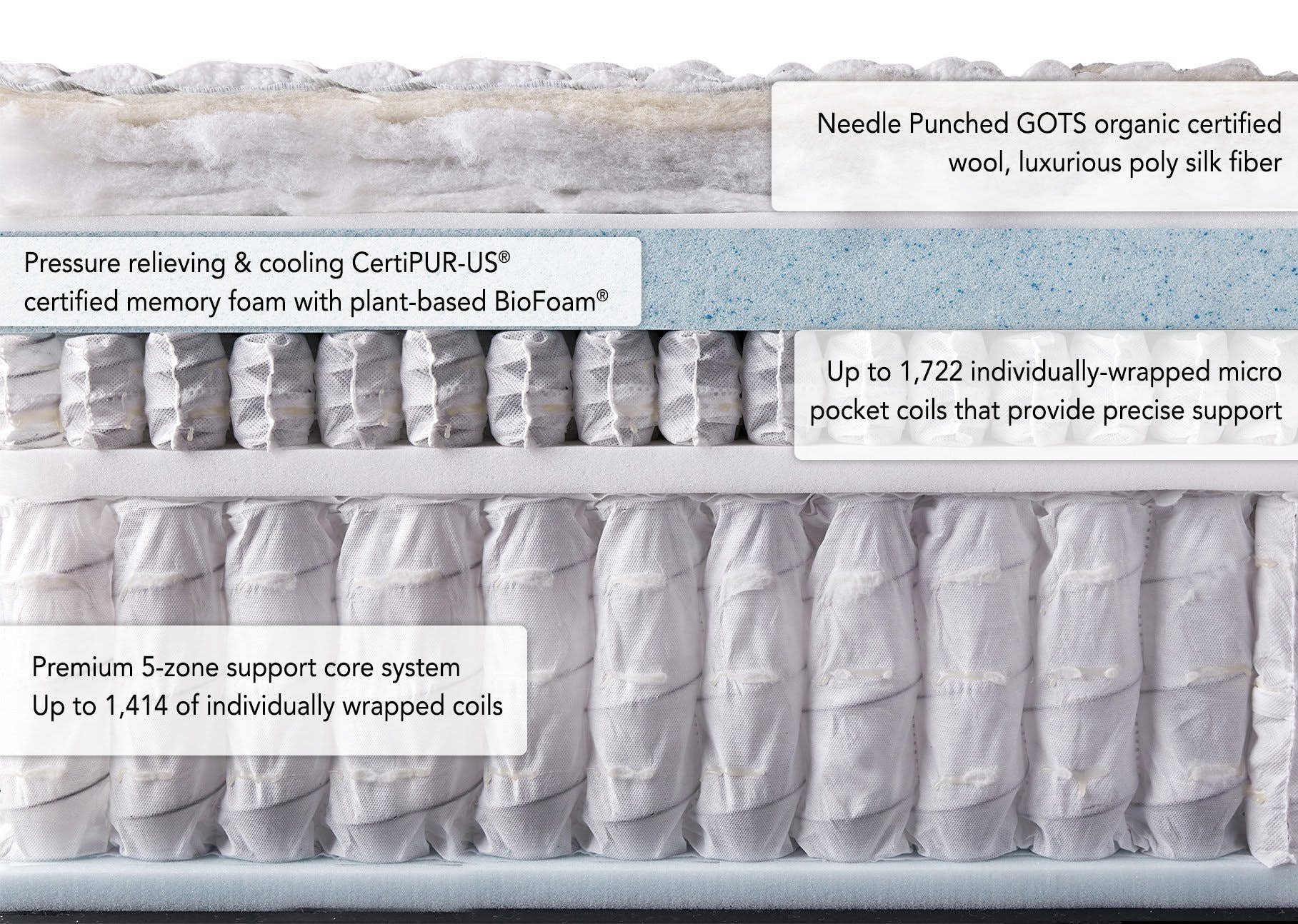 Cover
The quilted cover of this bed uses Tencel fabric. This material comes from the fibers of a eucalyptus tree. And it features a very soft and breathable feel. The cover's side panels come with handles to make moving and lifting easier, which is a good plus since this bed is pretty heavy.
Comfort Layers
The comfort layers are covered in a quilted cover (Euro-top.) Normally, Euro-top comfort layers use fiber or foam padding to make the surface of the mattress feel softer. However, the Oceano features something slightly different. Its comfort layers use three different materials:
For the first layer, you get New Zealand-sourced organic wool that's GOTS-certified. This breathable material is good for sleepers who tend to sleep hot because it's moisture-wicking. So you get a cooler surface temp all throughout the bed.
The second layer uses a 2-inch 2PCF gel-type memory foam. It's a low-density foam with a high indentation load deflection (or ILD), which means that this material is incredibly soft. The last layer uses 2.5 inches of pocketed coils for added support and responsiveness.
Support Layer
The support and comfort layers are separated using a mini coil and PCF polyfoam layer. This material combination will help prevent sleepers from sinking into the comfort layers too much and feel the uncomfortably firm and dense quality of the support layer.
The bed's support core uses and 8-inch coil system. These coils feature a zoned design to enhance its supportive quality for the user's back hips and shoulders while cradling other areas that don't need as much firmness. The perimeter of the bed also features thicker coils to keep the bed's shape even under heavier weights.
Mattress Height
This bed's overall height measures at 14.5 inches, so it's considered a high-profile model. This above-average thickness ensures enough space for thicker transition and comfort layers without having to sacrifice on coil thickness. This equates to a body-conforming mattress that still feels responsive and supportive.
Brentwood Home Oceano Mattress Size Options and Price
Whenever a brand advertises one of its products as natural or eco-friendly, you should expect a higher price point. And the Oceano is no different.
Here's a complete breakdown of this bed's prices and their respective sizes.
| Size | Dimensions | Price |
| --- | --- | --- |
| Twin | 39" x 75" x 12" | $995 |
| Twin XL | 39" x 80" x 12" | $1,195 |
| Full | 54" x 75" x 12" | $1,295 |
| Queen | 60" x 80" x 12" | $1,495 |
| King | 76" x 80" x 12" | $1,995 |
| California King | 72" x 84" x 12" | $1,995 |
Other Beds From Brentwood Home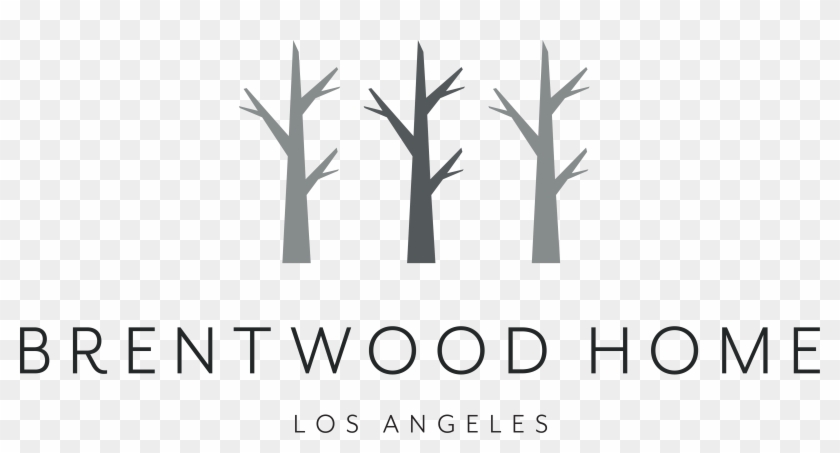 Brentwood Home Oceano Mattress
Brentwood Home Oceano Mattress is recommended to people who like soft and plush mattress just because of its durability, motion transfer, Eco-friendliness and edge support.
Mattress Performance
Sleeping Hot or Cold
You get excellent temperature neutrality with this mattress. The organic wool top layer is breathable, and its moisture-wicking feature will keep excess moisture away from your body. The two coil layers will also promote a healthy airflow to help maintain a cooler temp.
In general, hybrids excel when it comes to temperature neutrality because of their enhanced air circulation. The Ocean's hybrid design, combined with the cooling properties of its comfort layers, will keep you at a comfortable temperature range.
Motion Transfer
We tested this bed for motion transfer by asking pairs of testers to sleep on the same unit. One tester will move about the bed while the other tries to detect the motion transfer.
This mattress demonstrated good motion isolation because of its thicker comfort system. This layer lets the bed absorb and isolate any motion. In comparison, thinner hybrid units will feel more responsive, but this limits their motion-isolation.
Edge Support
We evaluated edge support by asking testers to lie or sit near the bed's perimeter. And as it turns out, the Ocean excels when it comes to providing ample edge support. This bed's double-coil layers are also zoned, with thicker coils near the perimeter. This design helps withstand any compression to prevent too much sinkage from happening. On top of that, the mini coil layer also gives added reinforcement.
Durability
Since the average lifespan of a mattress is between six and eight years, the Oceano's timeframe within the market isn't enough to let us accurately test its lifespan. However, we can still make an informed conclusion by basing the bed's durability on its construction and material quality, user experience, and the brand's overall reputation.
By combining these factors, we expect this bed to last at least seven years before it needs replacing. This lifespan is above average for hybrid units, and we can attest this to the Ocean's durable design and materials. The double-coil construction, along with the zone support layer, prevents excessive sinkage and maintains ample stability. The top layer's organic wool is also fairly long-lasting.
However, we have a problem with the bed's low-density memory foam since it might deteriorate before the other components. This might lead to the loss of the bed's original shape and lack of even support. An effective way of preventing this from happening is to rotate your mattress every few months or so.
Off-Gassing
When we opened the Oceano's packaging, we noticed a moderate smell. But much like every other mattress odor we experienced, it disappeared a few days after opening. Hybrid units tend to dissipate off-gassing smells much faster than all-foam units because of the enhanced air circulation.
Noise
We didn't notice much noise when we tested the Oceano. However, coil beds tend to product creaks and squeaks as they age. You shouldn't expect this to happen with this model, though. It uses pocketed coils that are much quieter than other conventional coil types.
Warranty Info
You receive a generous 25-year warranty for every Brentwood Ocean mattress:
Here are the full details:
1. The warranty is only partially prorated. With the first decade after purchase, the brand will replace or repair a defective mattress at no charge. However, owners have to cover transportation and shipping fees. After the initial ten years are finished, the next ten years have a warranty that comes with prorated fees (50% of the bed's original price), and this price increases by 5% after each year. During the last five years of the warranty, owners need to pay a flat replacement fee of 95% of the bed's original price.
2. The warranty is voided if the bed isn't removed from its package two weeks after delivery.
3. This warranty covers sagging and indentations that measure at least two inches. It also covers cosmetic or material defects that aren't related to regular wear and tear.
4. The warranty won't cover a sagging and indentations that measure below two inches. In addition, it won't cover requests for replacement and repair caused by a change in the owner's preference or damage to the bed, such as cuts, stains, and burns.
5. This is a non-transferable warranty. So it's only exclusive to the original owner who purchased a unit from an authorized retailer or directly from Brentwood Home. Those who've bought their unit from non-authorized sellers or from an original owner won't qualify for the warranty coverage.
Comparisons and Alternatives
Oceano VS Cedar
Brentwood Home's Cedar is also a hybrid model, much like the Oceano. But it uses a latex comfort layer instead. The Cedar features natural latex and other eco-friendly components in its design, such as a coconut husk base layer, and a cover made from organic cotton. The use of sustainable materials makes the Cedar a solid option if you're eco-conscious.
The Cedar feels slightly softer when compared with the Oceano. However, these two models provide great support because of their durable pocketed coil systems. The Oceano has a slight edge when it comes to temperature neutrality. But overall, both units are cool and well-ventilated. The Cedar's expected durability is also slightly higher since its latex material often lasts longer than memory foam.
In terms of pricing, the Cedar is nearly twice as expensive as the Oceano. So if you prefer something more budget-friendly, you should opt to go with the latter instead. Both units offer excellent performance either way, and they're considered as a good investment because of their long-expected lifespans, environmentally conscious designs, and overall above-average performance.
Oceano VS Crystal Cove
The Crystal Cove is also a hybrid with a unique twist – it's flippable. One side is a medium-soft and uses a charcoal-infused foam for its comfort layer, and the other is a medium-firm and uses natural latex. So you get two entirely different sleeping experiences in one model. Both of which are supported by an 8-inch coil system.
These two units offer a good balance of responsiveness and body form conformation so you get the feeling of both sleeping "in" and "on" the bed. With that said, you don't get as much support with the Crystal Cove. So stomach sleepers might be more prone to experience sagging. The Oceano is also superior in terms of edge support because of its double-coil design, which is better at reinforcing the bed's perimeter compared to a single-coil system.
The Oceano is slightly more expensive than the Crystal Cove, but both units are high-value hybrid beds because of their lower-than-average pricing points. If you're a sleeper who appreciates a more versatile mattress, then go for the Crystal Cove. The Oceano, on the other hand, offers more support that can greatly benefit stomach sleepers.
Oceano VS Cypress
Unlike the Oceano, you can get the Cypress in a hybrid or all-foam form. In addition, it's also possible to pick between a 13-inch medium-firm or 11-inch medium design. So the Cypress wins in terms of customizability. All of its available versions also use a breathable rayon cover made from bamboo.
Cypress's all-foam version offers the most pressure relief and motion isolation, but the hybrid provides better responsiveness and temperature neutrality. With two different firmness options with each design, you can get the best setting for your preferred sleeping position and body type. Compared with the Oceano's limited selection, you have a lot of options.
The Cypress also wins in terms of cost, with a lower price point compared to the Oceano. To be fair, both units are very affordable compared to hybrids from other brands. If you prefer the cradle and pressure relief that a memory foam mattress can give, go with the Cypress's all-foam version. If you tend to sleep hot, or you're a stomach sleeper, you might appreciate the Oceano and Cypress hybrid's responsiveness and conforming quality.
Brentwood Home's Oceano VS Avocado Green
With Avocado Green, you get another hybrid mattress, except it uses latex and organic wool for its comfort layers. This material combination makes the Avocado Green much more responsive and easier to move around in. However, Oceano's memory foam layer is better when it comes to pressure relief and motion isolation.
Like other hybrids made from natural latex, the Avocado Green features a very durable design that you should expect more than seven years. The well-ventilated structure of the latex layers and coil system also means that it runs cooler compared to the Oceano.
The two models have similar price points. Both offer comparable sleep trials and warranties. If you're a heavyweight, then you might prefer the Avocado Green for its responsiveness and temperature neutrality. And if you're a lightweight, the Oceano's good balance of conforming might be more comfortable.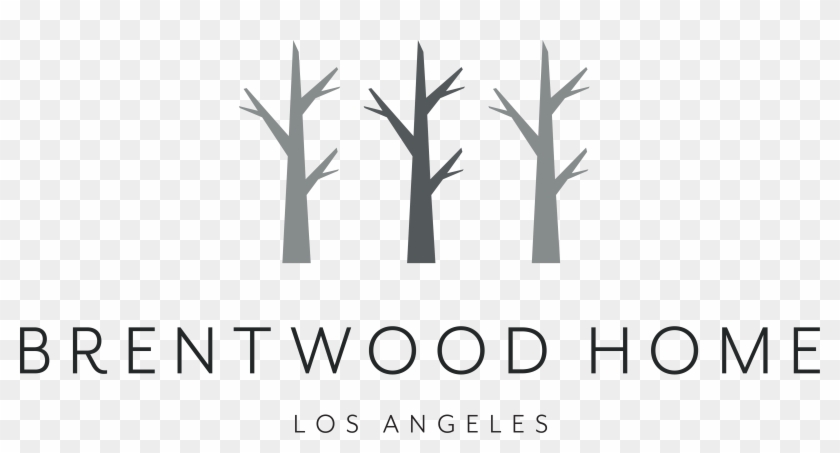 Brentwood Home Oceano Mattress
Brentwood Home Oceano Mattress is recommended to people who like soft and plush mattress just because of its durability, motion transfer, Eco-friendliness and edge support.
FAQs
Where should I buy this mattress?
We recommend that you buy from Brentwood directly since you won't be eligible for their return policies and trial period if you make your purchase from a third-party retailer.
What foundation can I put my mattress on?
You can choose between platforms, slatted bases, box springs, or adjustable frames. As long as it meets the warranty requirements, you're good.
What's Tencel?
It's a fiber that's sustainable and natural. Brentwood integrates it into their bed since the resulting fabric is breathable and smooth.
How can I make a return?
You're required to keep your bed for at least a month. After this initial trial, you can request for its return within the first 335 days of ownership. Then, the company sends someone to retrieve your unit, and you're issued a complete refund.
Recap
The Oceano is an all-around good bed for many users, although you might be better suited for something else if you're a strict stomach or back sleeper. With that said, this mattress can accommodate any body type, and it will provide the right balance of support and comfort for combo and side sleepers. What we love about this model is its eco-friendly aspect. Most brands nowadays tend to forget about the environmental impact of their products, but Brentwood isn't one of them.
Brentwood Home Information (Product Company Information)
Contact Brentwood Home through these channels:
Or you can find them on their social media: